Watch Neeko's New Series on NBC!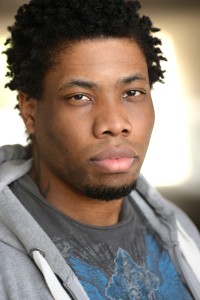 Well the cat's finally out of the bag and we can reveal our headshot client's name on this story. Four time repeat headshot client Neeko Skervin has had their scripted thriller Siberia picked up for a summer run on NBC which starts it's run this Monday July, 1st at 10pm. Congrats Neeko!  You can actually watch the first episode right now on the NBC site.
Siberia is a scripted show about a reality show gone wrong. Don't you love it? A scripted show about reality TV? I can just hear Alanis Morissette's voice now.
A quick story about Neeko's finding this part and getting cast: Neeko was was given some pretty crappy feedback/advice at a CD workshop just a few days before submitting themselves on this show. (this is paraphrasing mind you) CD: "You'll never find any casting in this town, I've never seen a need for a black British guy as a lead in anything."  He left the workshop disheartened only to find a few days later, a breakdown that described his casting perfectly (for Siberia)…  He submitted for it (using a headshot by us of course) and the rest is history.  Just goes to show you, don't listen to the negative voices and never give up!!